I've been taking some time away from social media and found myself able to delve deeper into some of the books on my 'To Be Read' pile, which, as all of us know, only ever grows despite reading more and more! I have so many wonderful novels, non-fictions, memoirs and collections to read, and I'm excited to share some of those with you. Today, I want to talk about Border Nation: A Story of Migration by Leah Cowan. This book, broken down into eight chapters might only be small, but packs a huge punch. I have learned so much from it, and I wanted to share some of that with you today.
When I think of 'borders', my mind instantly goes to the airport security section where your passport is checked and your bags are scanned. Perhaps if I thought about it more, I would consider the borders found at the edges of territories, such as passing from France to Germany, where you might have your ID checked. Leah Cowan's book cracks open those vague notions of borders and instead reveals the layers of every day blockades, exploitations and imprisonments that we are often blind to.
As a migrant woman, we feel scared. If I go [to organisations or social services] they will ask if I am here legally or illegally. I'm here illegally, so maybe they are going to call the police, they are going to try to deport me.

Samira, interviewed by the Step Up Migrant Women campaign about domestic abuse. You can find their website here.
Cowan's own experience of borders is explained in the Introduction, where, after dedicating the book to her grandmothers, she reveals that they were members of the 'Windrush Generation', coming from Jamaica to the UK in the 1950s. Cowan acknowledges that the twisted history of the British Empire is too expansive to cover in the first chapter, but provides a deft description of the ways that historical movements of people due to slavery, trafficking and capitalism paved the way for the modern border situation, with figures such as Theresa May determined to create a 'hostile environment' for migrants, refugees and asylum seekers. Although it was 2012 when she made that statement (and hired vans to drive around areas that were decided to possibly hold more migrants), the knock on effect means that today, people are dying from Coronavirus, as to go to the hospital would mean deportation. The Joint Council for Welfare of Immigrants has an excellent article here about how the 'Hostile Environment' has existed long before Theresa May and still has devastating effects today.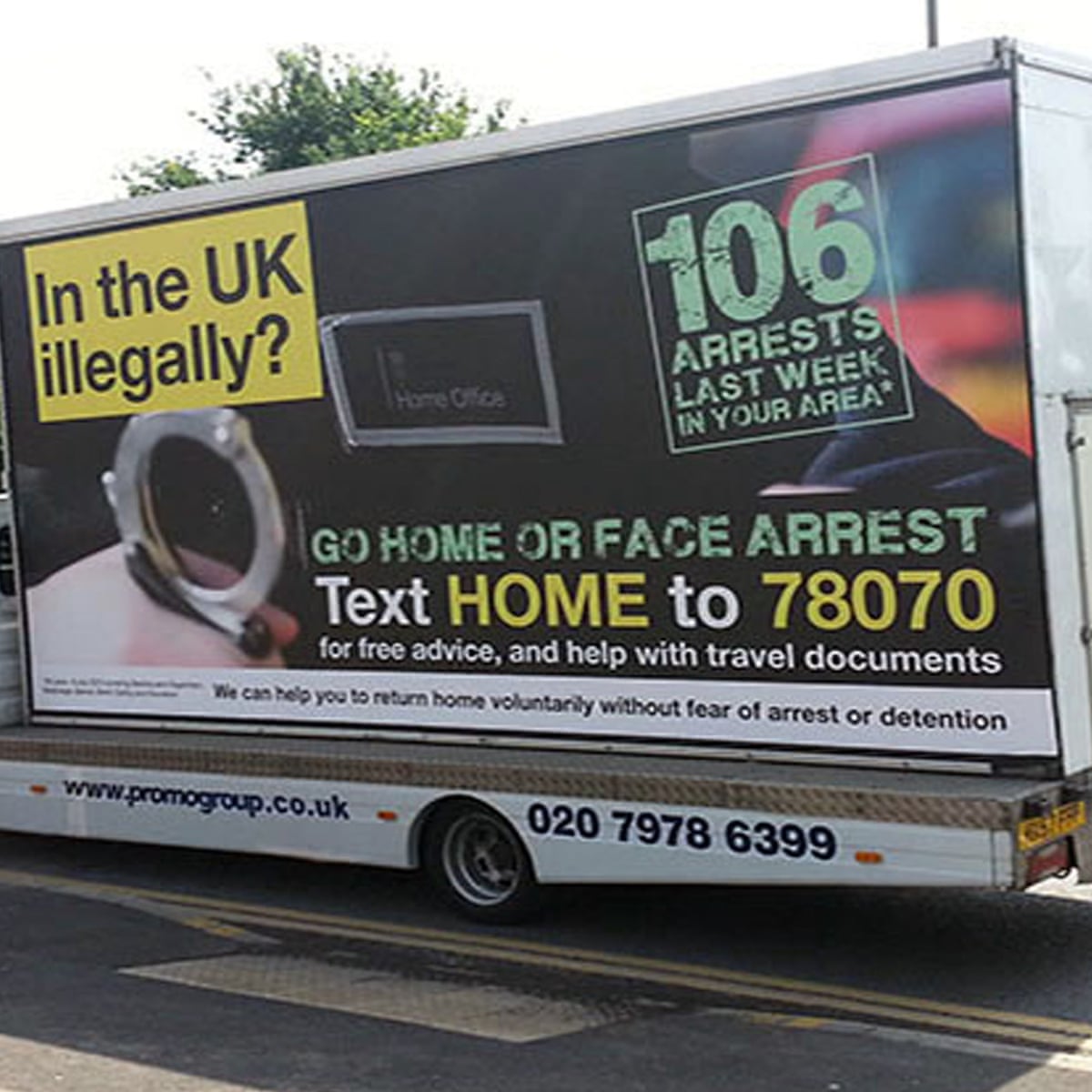 Not only does Cowan explore the history of how the refugee crisis in the UK has hit the lows of today, but also the subtle ways in which immigration controls and border forces slip past without us noticing. For example, on many commercial flights, forced deportations mean that individuals that are being removed from the UK are sat alongside holiday-makers or those travelling for business. They may be escorted by an official, handcuffed, or even made to sit behind a curtain so that no one else notices. Cowan highlights the ways that individuals bearing witness to things like this can help. For example, she mentions one flight that did not take off or remove the refugee in question because other people stood up, refusing to allow the plane to take off until that person disembarked and could avoid the dangers of returning to their perceived country of origin. I say perceived, because there are many cases of people being deported to countries that they have either never visited (where their parents originated, despite being born in the UK) or left when they were a child and therefore have no connection to.
I cannot recommend reading this book enough and I cannot stress the importance of its content enough. There are hidden systems in play within the UK that our media pretends only exists in other countries. There are buildings that are imprisoning, psychologically damaging and physically deteriorating people, just because of the borders that have been created through xenophobia, capitalism and racism. These myths that are perpetuated of criminality or 'not enough Britain' are just that – myths. These systems do vastly more harm than good, and I am so glad that I have been able to learn more. Honestly, I didn't even realise that the UK had that big of an issue in the contemporary, and I will whole-heartedly admit that. My own privilege allowed me to be blind to these issues, but reading and bearing witness means that my ignorance has had some level chipped away.
Border Nation: A Story of Migration is available to buy in most book retailers, but if you can, help a small bookshop by supporting them with a purchase. I gained my copy from Shelflife Cardiff which can be found here. Right now, 50% of profit from the sale of this book from them is donated to Oasis Cardiff, a charity supporting refugees and asylum seekers in Wales. you can check them out here. You can listen to Sammy's story about escaping Columbia due to queer persecution on their podcast, which can be found here.
No human being is illegal. Asylum seekers, refugees and migrants are welcome in this space. We see you, believe you, stand with you and have solidarity with you. If you would like to make a contribution to help people who, after escaping persecution, are still being persecuted, click on the links below to make a donation or to volunteer.
Welsh Refugee Council: https://wrc.wales
Oasis Cardiff: https://www.oasiscardiff.org
Ethnic Minority and Youth Support Team Wales: http://www.eyst.org.uk/support-refugees.php
Refugee Council (UK wide): https://www.refugeecouncil.org.uk/get-involved/volunteer-for-us/
Charity Navigator (US states): https://www.charitynavigator.org/index.cfm?bay=content.view&cpid=4665
UN Refugee Agency (World Wide): https://www.unhcr.org/uk/useful-links.html